Roller shutters have become very popular in recent years. Indeed, today they adapt to all types of openings and all styles. But you still have to choose them well…
Designed to meet several requirements such as comfort, safety, insulation, aesthetics, etc… Roller shutters are today sources of savings and are easy to control, according to your dimensions and tastes.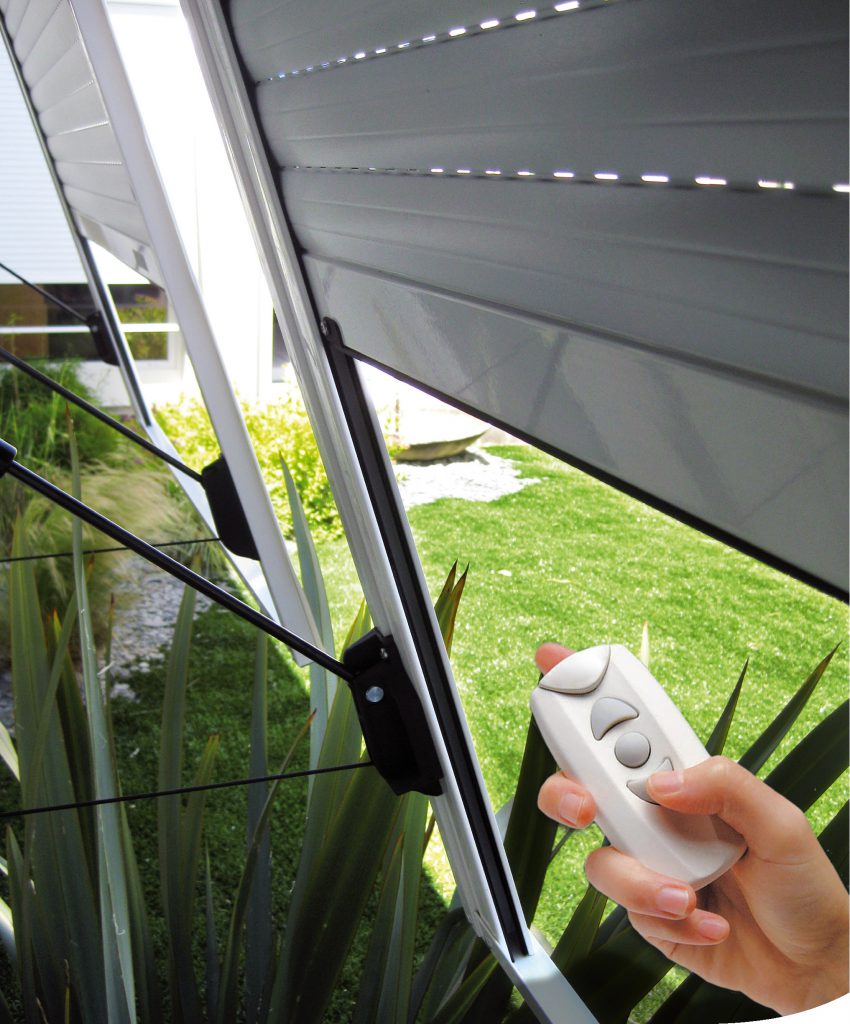 Roller shutter: an insulating and secure closure
The roller shutter is a modern home closure that has many advantages compared to other systems.
Waterproof, it completely closes your home, and insulates your house from the cold, creating an inert air gap between the outside and the window glass. The locking system at the bottom supports the door leaf at the bottom and prevents air from passing through. In windy conditions, it also reduces vibration noises.
In addition, the shutter secures your home, especially in Aluminum version. The rigid blades inserted in the lateral guides slow down intrusion attempts. Burglars prefer less effective security systems and move on.
The roller shutter families: PVC and aluminum blades
PVC roller shutters are made from PVC, and have a hollow honeycomb structure. Their shape is studied to combine the best possible rigidity, while keeping a minimal space requirement when the roller shutter is rolled up. For aluminum roller shutters, the slats consist of a lacquered and profiled aluminum outer casing, and filled with polyurethane insulating foam. The aluminum envelope makes it possible to obtain a very important palette of colors, with an excellent behavior in time.
In addition to offering a wide range of colors, aluminum slats have a much higher rigidity than PVC slats and can be used to produce wide roller shutters (up to 4.00 m with suitable aluminum slats).
Choosing electric also means choosing comfort
To guarantee maximum comfort, it is recommended to opt for electric roller shutters (wired or radio). Simply press the button to close and open your roller shutters. In addition to the practical side, they have many advantages, particularly for safety reasons: in fact, the electric system also benefits from a blocking system that is triggered if an outside break-in attempt is detected… The Must!
Renovation, traditional or for veranda, the manufacturers widen more and more their range to manufacture more and more innovative shutters. Thus, from a simple roller shutter, you can integrate a screen, a vertical blind or a projection.
Particularly appreciated in summer, find the comfort of an electric roller shutter as well as effective protection against mosquitoes with the Mosquito Screen roller shutter.
Or even against the sun with the roller shutter: enjoy a roller shutter combined with a vertical solar blind, all in a compact box. The blind prevents the use of air conditioning and overheating of rooms exposed to the sun. And in the evening the roller shutter takes over to ensure insulation against the cold and minimize heating consumption.
Finally, combine comfort and sun protection thanks to the projection roller shutter: it unfolds in Italian projection by simply using the long range radio transmitter and receiver. So you no longer need to approach the window, or even lean out.
And also, you can equip your veranda today with roller shutters. It has been specially designed to fit into gutters. Self-supporting and without side shift, it is 100% clip-on. It therefore facilitates installation and reduces work time.